Bloomingville is back! This children's decorating company is gaining more fans every day and the universe is so peculiar and so dreamy that it is impossible to resist so much charm. If you remember the Sweet Moments collection in pastel shades, their new catalog will amaze you.
this time we see characters like the squirrels, the bears or the badger againincluding forest animals. The ideal companions for the nursery or the playroom. In this new catalog you will find all kinds of details, because nothing is forgotten and everything can be perfectly combined, without any effort. From crockery to toys and textiles for the bed or the playroom.
If there's one thing we fall in love with in all areas of Bloomingville, it's that mix of pastel shades. Soft, aesthetic rooms are a trend, so these details are very fashionable, and they have the perfect mix between a serene environment and a fun one, with their messages and characters.
loose kids can also choose their stuff from Bloomingvillebecause there is a lot of toys and details that they will have a lot of fun with. From those traditional wooden children's toys to the softest and coolest pillows, or even a wooden kitchen for the playroom. They will have a great time!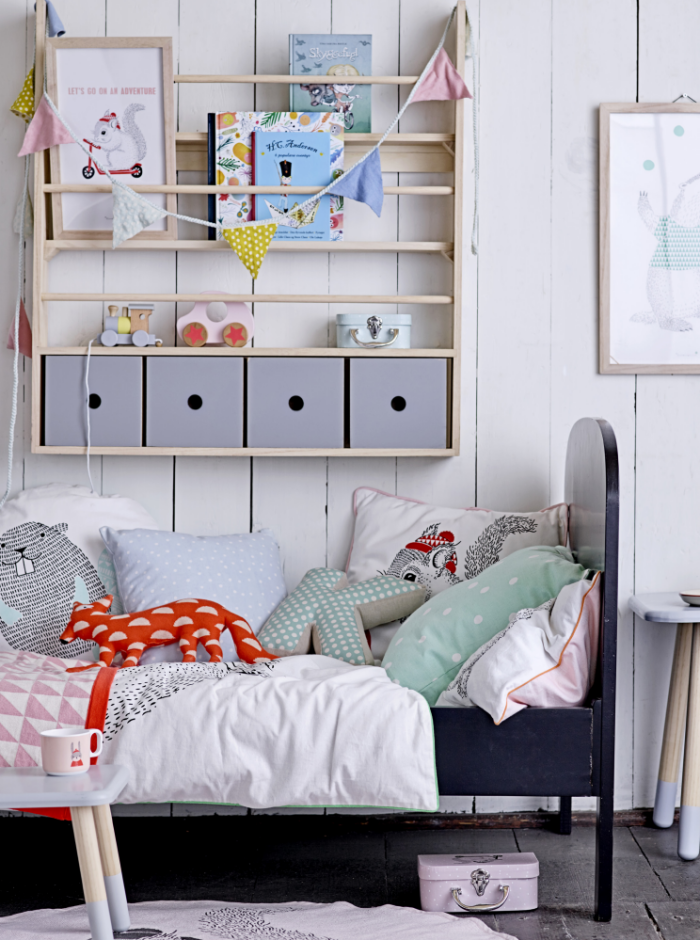 If the little ones are happy with their toys, mothers can enjoy buying their furniture and textiles† Wooden tables with painted legs according to Scandinavian trends or chairs with a vintage look and natural materials. Once decorated, your nursery will take on another dimension with all the details they have prepared. Mini suitcases with animal prints, textiles with colors and their characters, matching rugs and even great prints with messages.
+info Bloomingville