We are aware that we have many things at home that we can use for crafting. In the summer we also add new materials that can save us a Sunday afternoon. When we think of summer, we think of ice cream. The ice creams in turn have those wooden sticks that can in fact become a perfect wardrobe for our children's crafts. Today we're focusing on this and other materials to make fun pompoms.
What do we need
Wooden popsicle sticks, the more the better.
lana.
Felt or fabric residue.
labellers.
Glue.
Scissors.
Pompom maker (like the one we can see here†
Step by step of this craft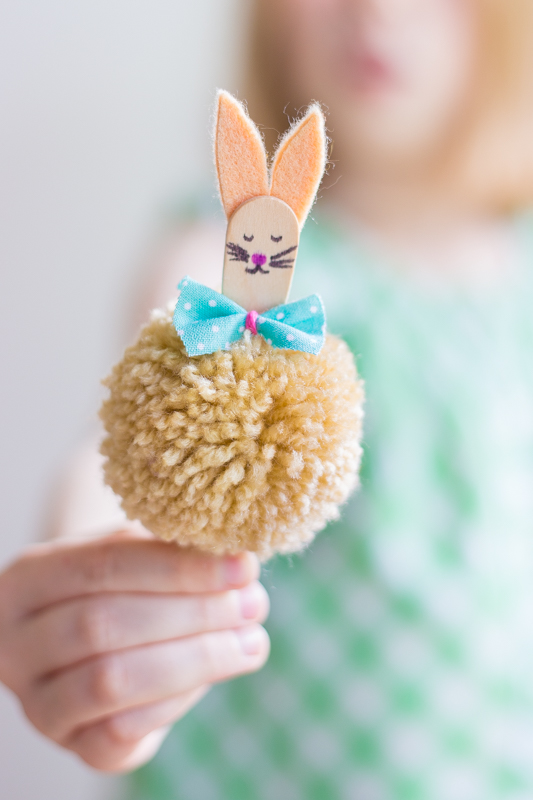 The first thing we need to do is the pom pom, and since we want the stick to be in it, the best way to do this is with a pom pom maker like the one we put in the materials list. They are cheap and we will definitely use them a lot to make all kinds of crafts.
Take the pom pom maker and cover each side with yarn before closing it. You can do it in one color, two or any colors you and your kids want. Before joining the two parts, insert the wooden stick in the center. This will put it on the inside of your pom pom. Then cut the yarn with the scissors and finally tie a few times around the pompom so that it is secure. You can now let go of your pompom, as you can see it is super easy.
With the markers you can make different faces for your little animals. In the meantime, you can make accessories or body parts for these animals in fabric and felt. A lion's mane, an elephant's trunk or a tie to make them look good. Put on hats, bow ties and glue everything well with glue.
Images via:peppermint green