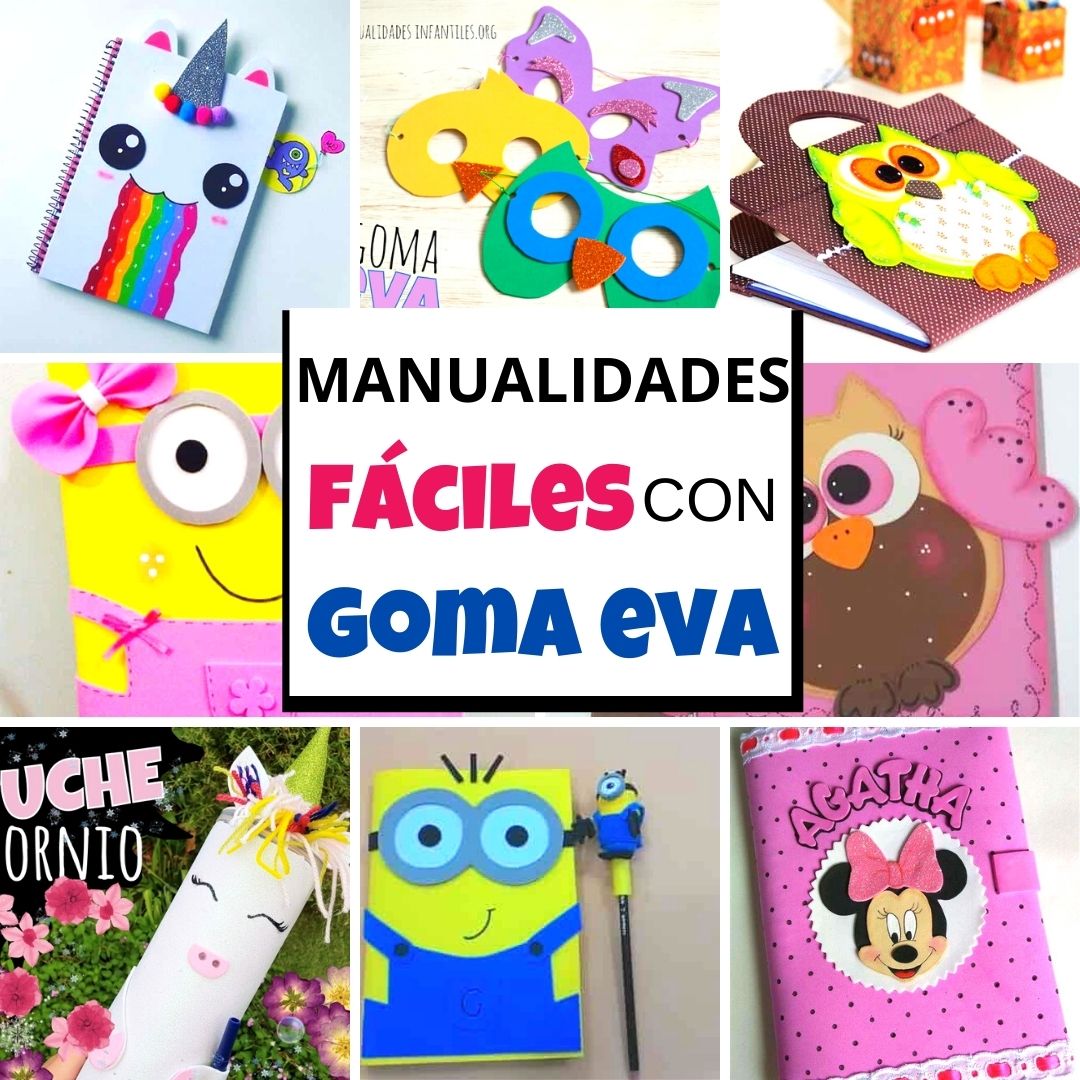 Thinking about what kind tinkering with eva rubber can easily and quickly do with children, it makes sense to turn our attention to this versatile material. Working with eva rubber is easy and exciting and from children's crafts we offer a large number of easy craft ideas that we can do with children.
Peculiarities of the eva rubber
Eva rubber crafts are ideal for developing children's creativity. It is very interesting to work with this material even for the youngest children, because, in addition to its unusual appearance, it is reminiscent of porous rubber , it stretches very well and also easily takes the desired shape. Heating it also allows you to add volume to finished projects. The sheets are easy to cut, perforated with a hole punch and painted with acrylic paints, colored pencils, markers etc…
Eva rubber, non-toxic† it is absolutely safe for the health of our children and easy to work with. Among many of its interesting features, it is notable that the finished craft can be washed under running water.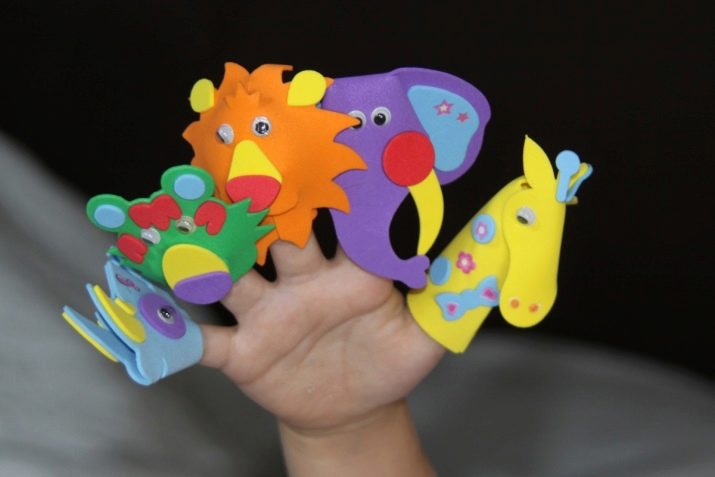 Among the different types of easy crafts with EVA foam that you can do with children, you can make, for example, an appliqué, a picture frame, decorations or toys. It is common practice to secure the foam pieces with cold silicone glue and for older children you can use hot silicone. If the craft requires the use of an iron to add volume to the pieces, the process should only be done under adult supervision.
To make the children's work easier, we can first cut out some molds (many of them you can print and download for free from our craft blogs. The molds and templates are printed, cut out to make different designs. The child can do it all by himself and without help. putting together a project, for example in the shape of an animal.
Some easy and quick craft ideas with Eva rubber, ideal for kids
It is recommended to work with eva rubber with children from 4 to 5 years old, as they can already cut the pieces themselves and glue the individual elements safely. For example, you can make a bouquet of flowers, decorative nozzles for pencils and pens, or bookmarks for books and notebooks. We can make themed crafts when a holiday like Halloween, Christmas, Father's Day or Mother's Day is approaching. For example, a simple picture frame with the image of beloved grandchildren is an ideal gift for grandparents.
They can also decorate their diaries and school workbooks with figures of their characters in foam… In short, endless possibilities! favorites together with your child.

For girls there are also a lot of ideas such as making hair ornaments, hair bands or hair bands…For children we can also make decorations for pens, pencil cases or pencil holders… Of course crafts made of eva rubber are also very suitable for making a wide variety of seasonal decorations: Winter toys for the Christmas tree, autumn garlands or decorations for windows in spring.
List of easy crafts with Eva Rubber
Easy to make eva foam cases
Of all the easiest crafts with EVA rubber we've found…I want to share one that has been the most successful on our blog.
It is made from a recycled potato pot and is lined with sheets of matted EVA foam.
Super easy and super cute!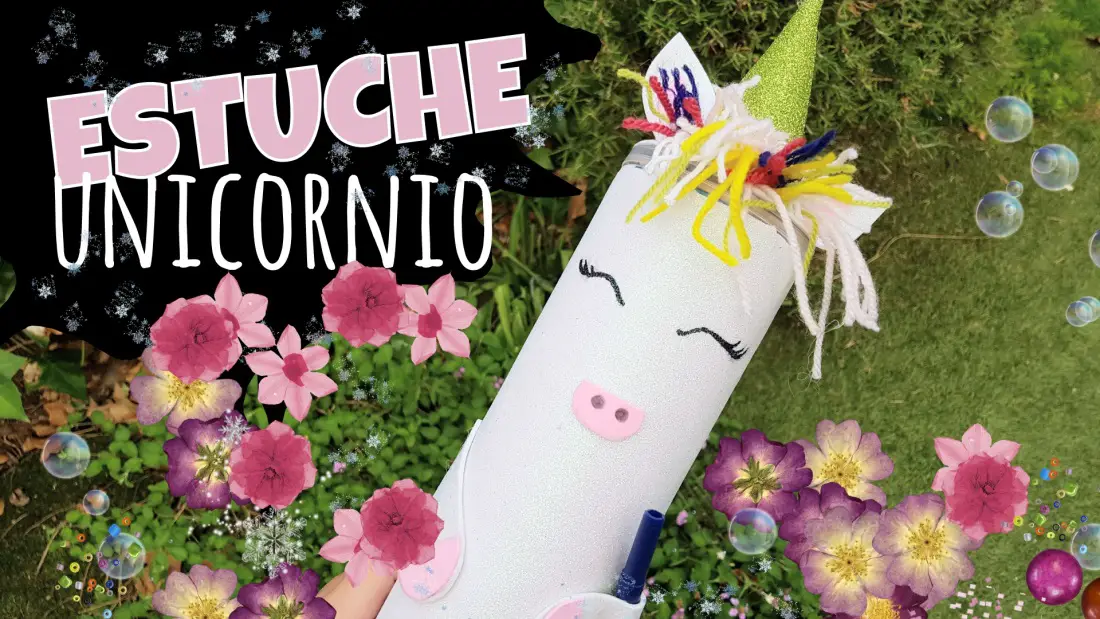 Eva rubber hats
A great idea for a children's party is the elaboration of hats and hats in eva rubber. Do you like these hats we shared on the blog a while ago?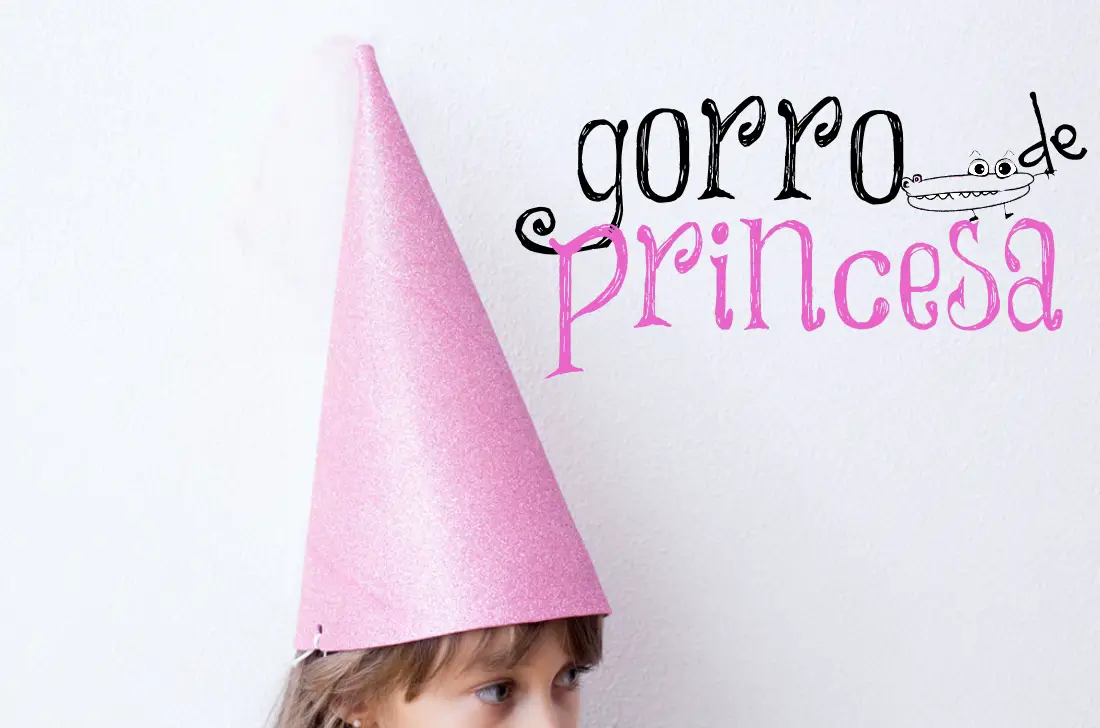 Eva rubber masks and masks
Masks should also not be missing at a children's party to dress up our little ones. What better way to have fun with an EVA mask making workshop!
They're super easy to make, they come with downloadable templates, and they'll have a lot of fun making their own masks too!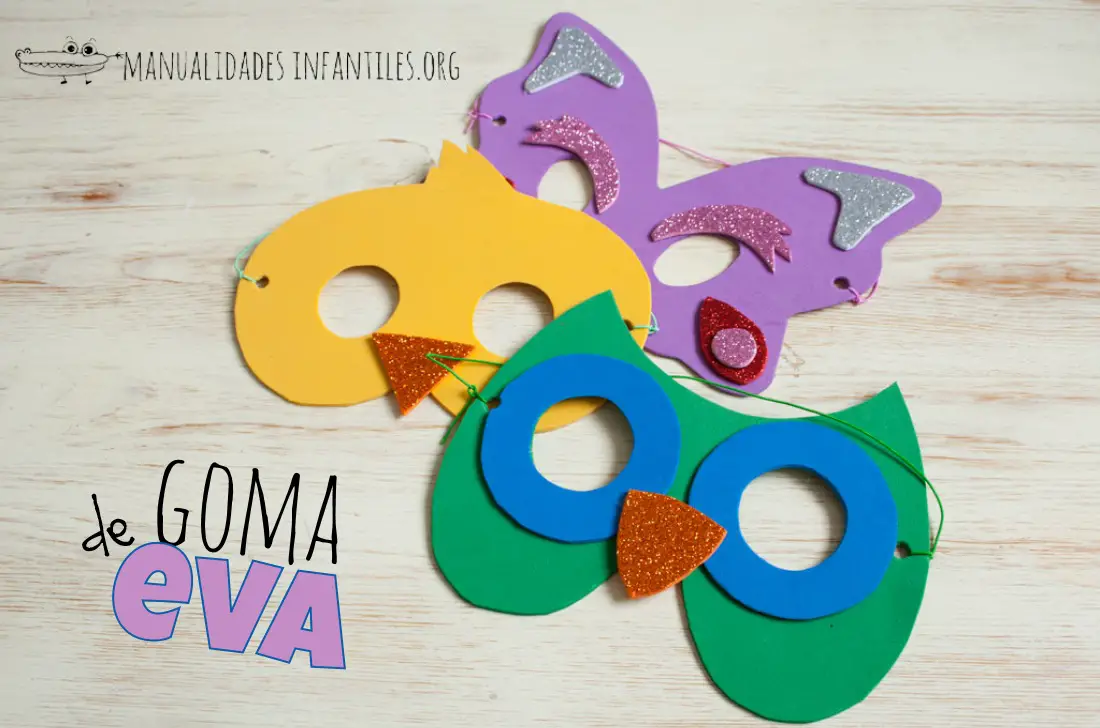 Notebook covers with Eva Rubber, very quick and easy to make
When looking for notebook cover designs, it is almost inevitable not to find covers from EVA RUBBER notebooks† And it's that for quite some time now these creative covers have gained a certain fame when it comes to making well-tailored covers.
Therefore, since you are looking for notebook cover design options, this post will show you the full potential of EVA notebook covers. As you will see, there are many models and the manufacturing process is not that complicated. That is, you can create your own covers without much effort.
While EVA foam is a material that opens up creative possibilities, some simpler covers end up attracting attention because of their "clean" appearance.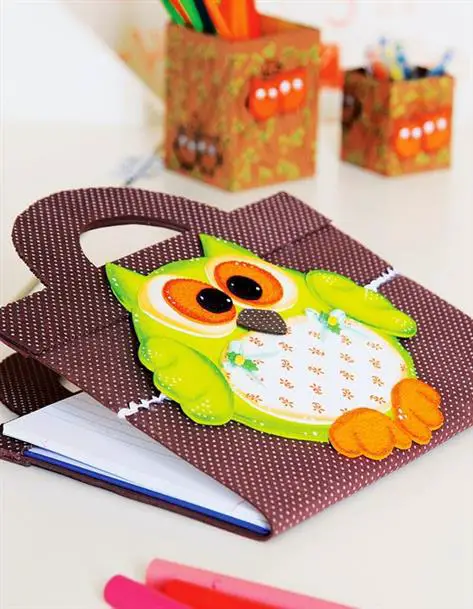 A good example in this case are the covers used by the minions characters. These animals have simple properties and by just putting them on the cover, you get an amazing result.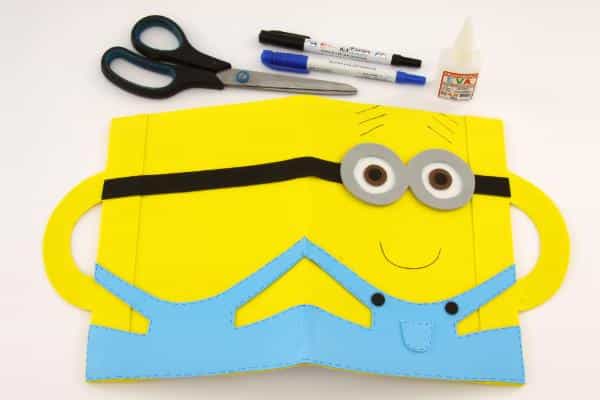 Following the idea of ​​the minions, you can use other designs for the covers of the notebooks, such as Hello Kitty, owls, flowers, etc.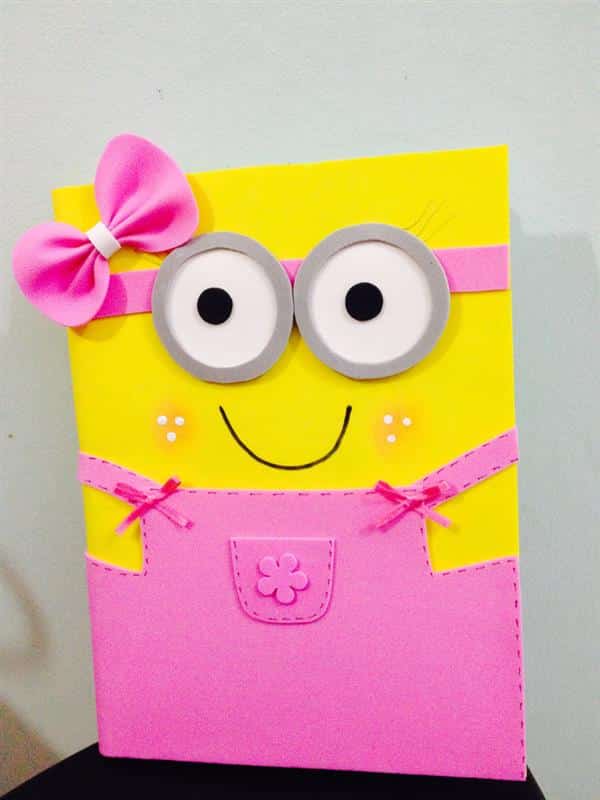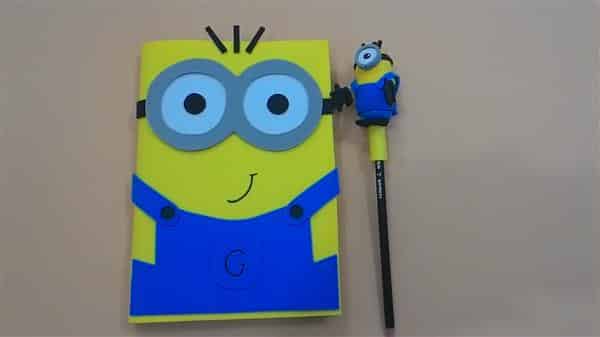 Place these drawings on a solid colored background and you have a beautiful cover. Simple, but very beautiful.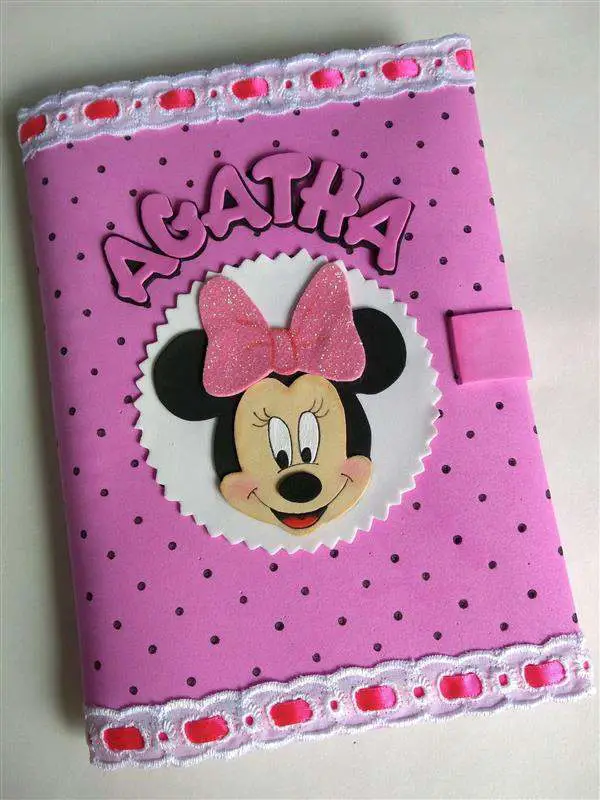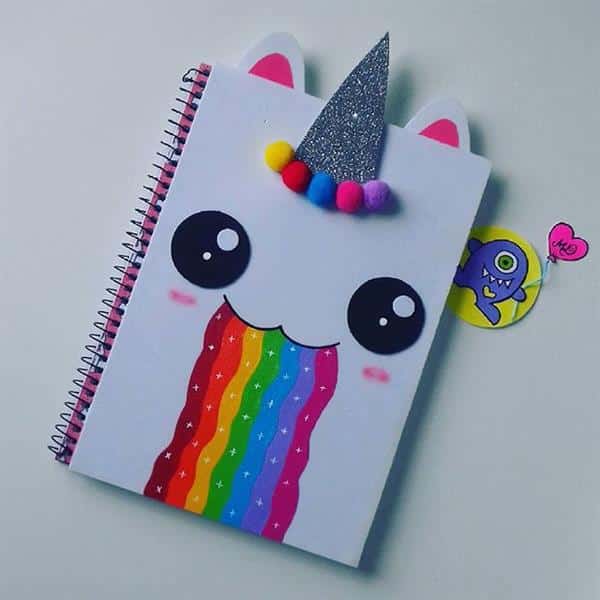 Eva notebook sleeve for boy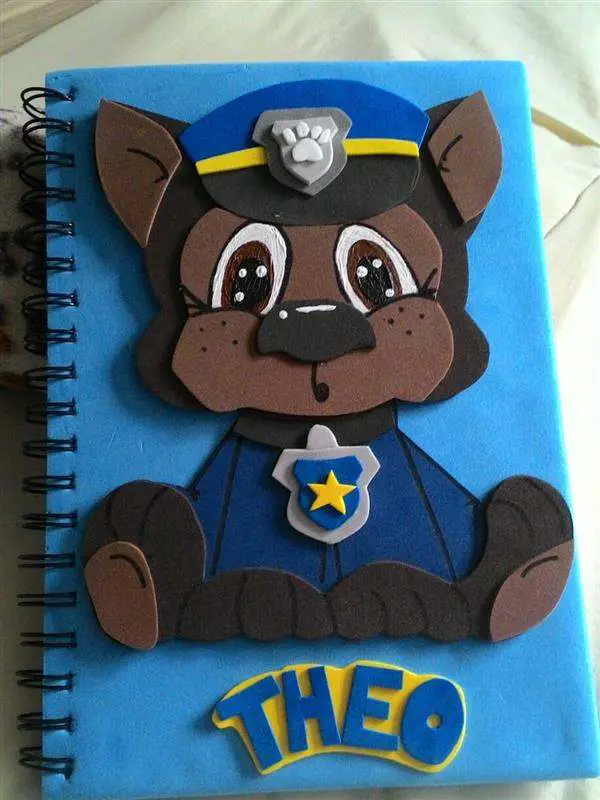 In some cases, hero symbols, such as Captain America's shield or Green Lantern's lantern, can fit in interestingly, as long as the background colors are well thought out.
How to make eva rubber notebook cover step by step?
Now that you know some tips and ideas for notebook cover design, you can start making your own covers step by step. To do this, follow the steps carefully:
Separate the materials: Eva rubber sheets; EVA glue; Painting tools, if applicable; Handling tools (scissors, stylus, ruler, etc.);
Place the notebook on the foam sheet that will be the bottom of your cover. Take the necessary measurements so that there is a space of 4 cm on each side;
Fold the space you have left and glue the ends to make a lace for the bottom;
With the cover in place, you can work on the design. In this case, look for templates that fit your idea;
Cut out the images you created using the templates and paste everything into the background.
More ideas for easy to make rubber eva notebooks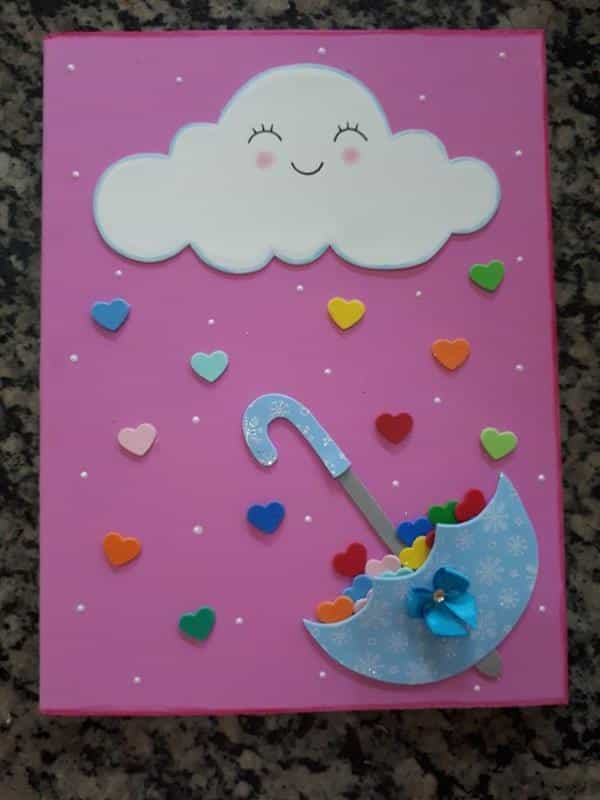 So the suggestion is that when you have an idea, look for an EVA case model that fits your intentions.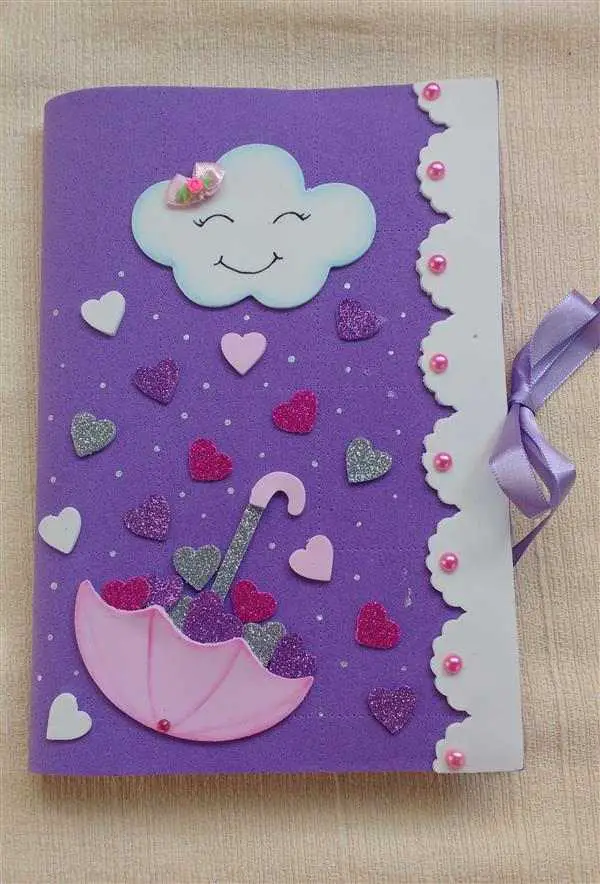 These bases allow you to use your creativity more efficiently.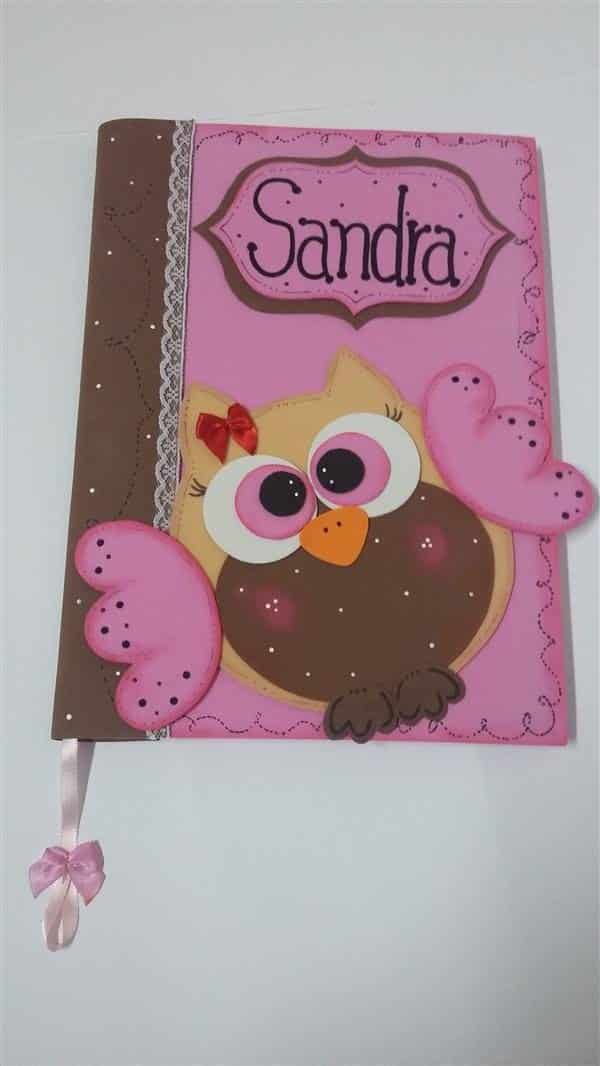 Therefore, EVA laptop sleeves are a great option for those looking for laptop sleeve designs.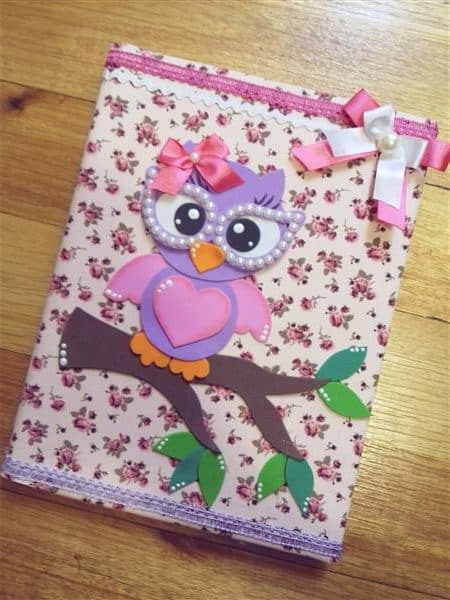 With the tips you found here, you can make the most diverse covers for your crafts from eva rubber
You see even more models…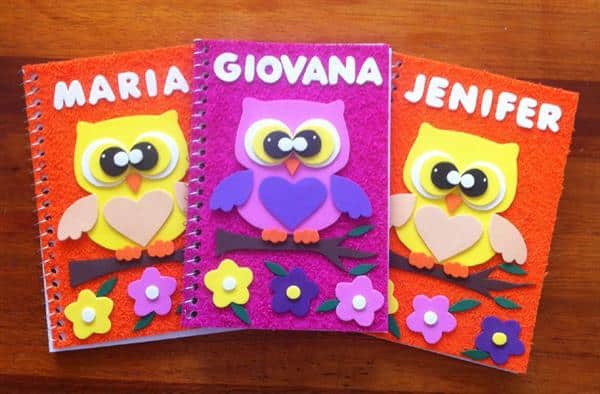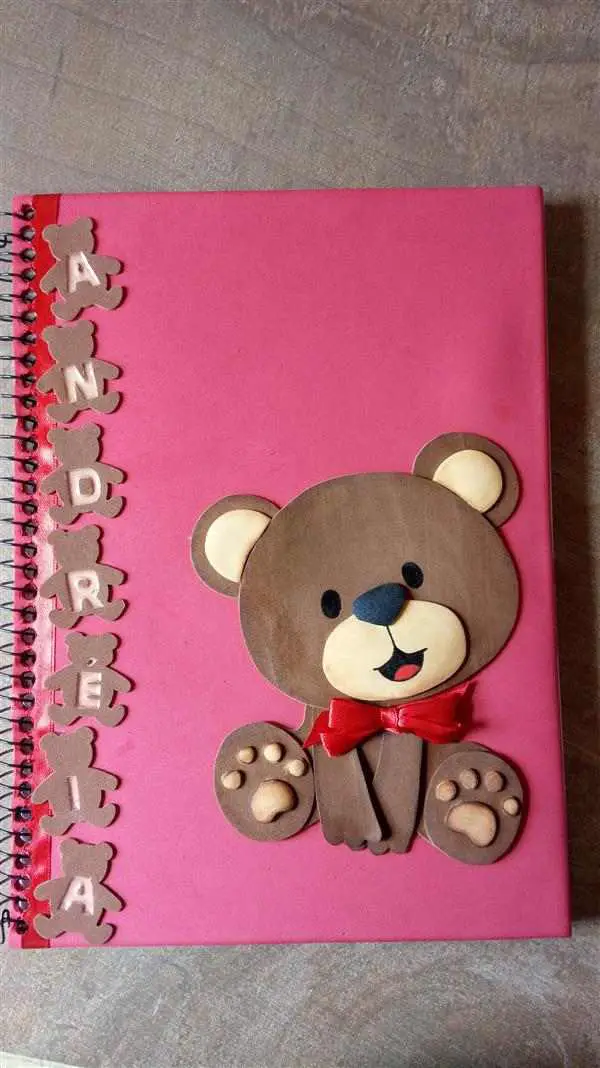 Note holders decorated with eva rubber.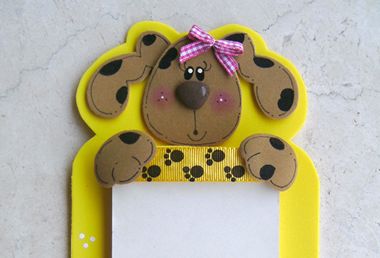 You can also make a notebook decorated with EVA to sell it and get some extra income, and decorate your house beautifully.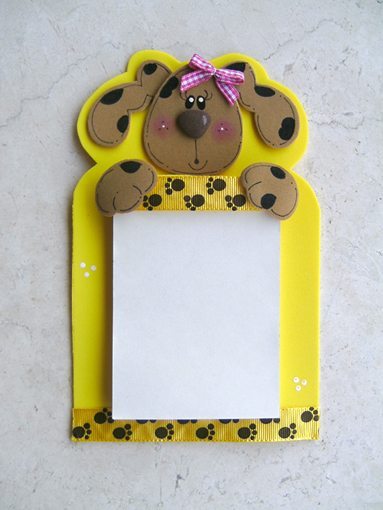 To make this beautiful piece you need
EVAs with the colors: yellow, caramel and brown;
Universal glue, EVA glue, glue for everything or hot glue gun, depending on your preference for glue to work with EVA
Yellow ribbon decorated with paws
Yellow ribbon decorated with pink squares
iron for ironing clothes;
Notebook measuring 11 cm x 8 cm;
white acrylic paint
brush;
Black permanent marker with a thick tip and also a fine tip;
Scissors;
pink blush;
Pattern (bottom image).
note holder mold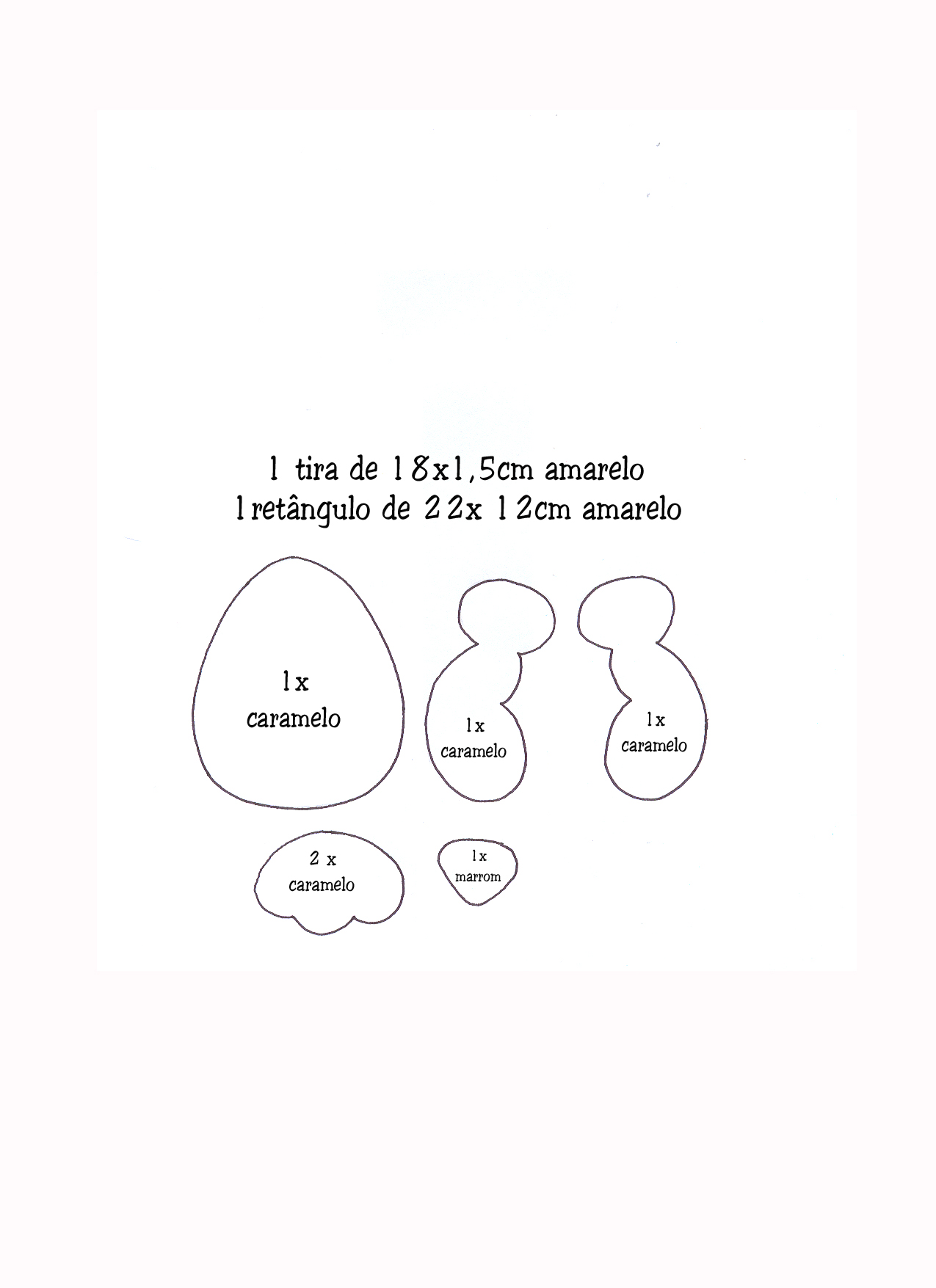 Did you like our crafts in eva rubber? I encourage you to get started and share your experiences with us!
These crafts with eva foam and many more can be found in our category that we have created on the blog dedicated exclusively to this beautiful material.
Did you like our crafts? Leave us your comments and share them with your friends!