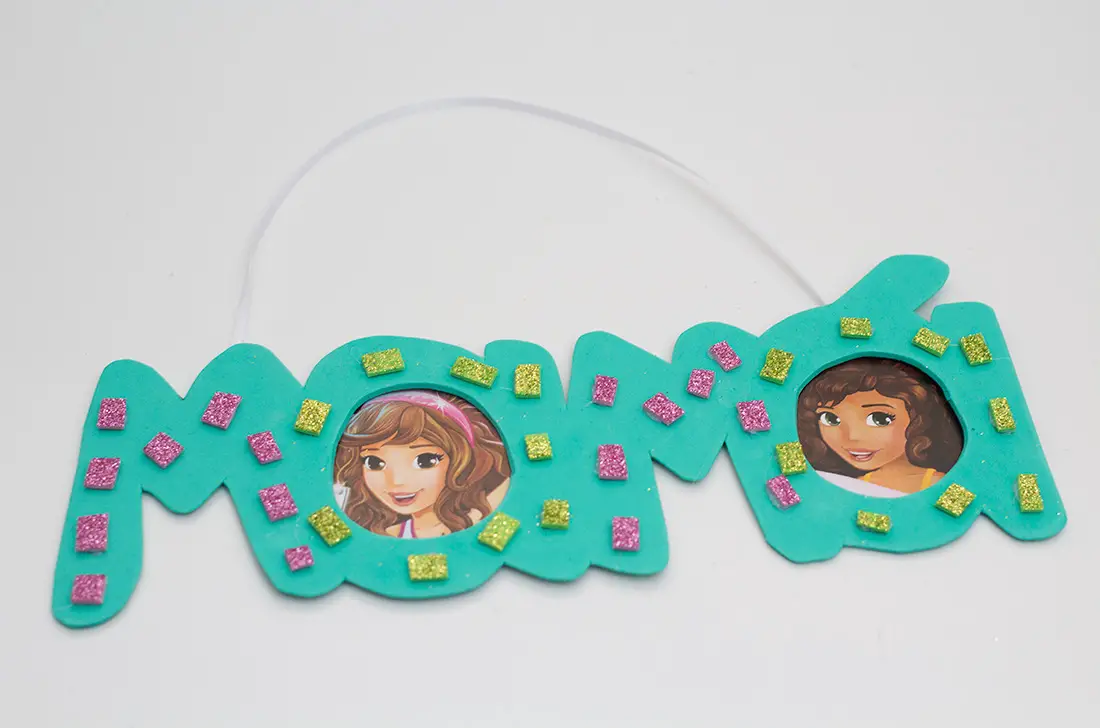 How to make a photo frame for Mother's Day
The day is coming to celebrate our mothers! So today we will teach you how to make a super original photo frame that you can give to your mother on this special day 🙂
This activity is ideal for young children as it uses very simple materials and they can also have fun and develop their creativity while doing this.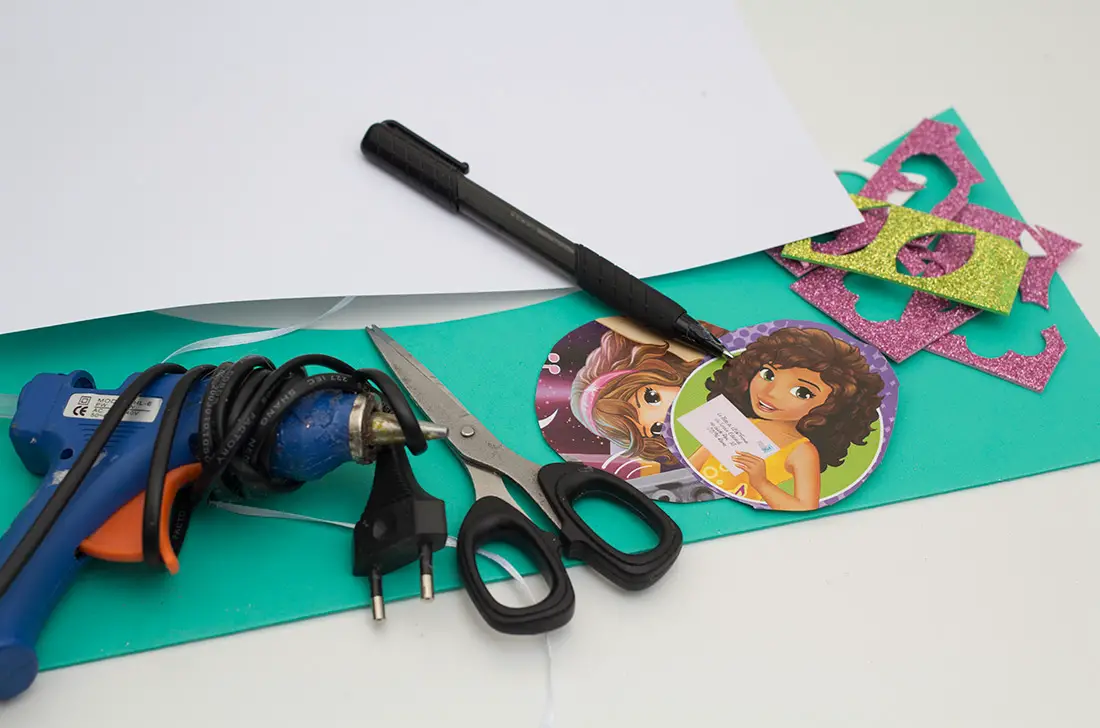 materials
EVA foam in different colors

paper or cardboard
Highlighter
Scissors
hot glue gun
small family photos
Fine cord of approximately 20 cm
Step-by-step
The first thing to do is take the paper or cardboard and write the word "Mom" in block letters with the marker. The idea is that the letters are glued together (just like in the picture)

2. Using scissors, cut out the design you just made (including the holes in the letters "a").
3. Place the cut paper or cardboard on the EVA foam and trace the entire circumference with a marker.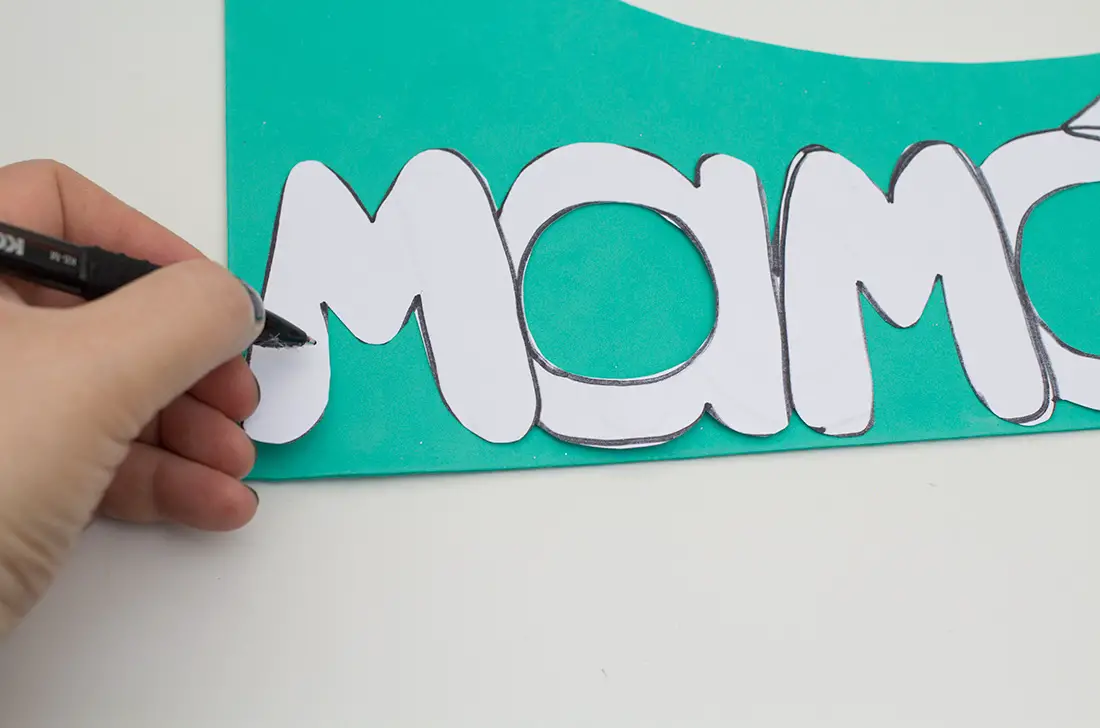 4. Use the scissors again to now cut the word "mom" out of the EVA foam so that you have the base of the photo holder.
5. To decorate the photo holder, make squares in different colors of EVA foam and stick it on the front with hot silicone. We used matte EVA foam to make it stand out even more.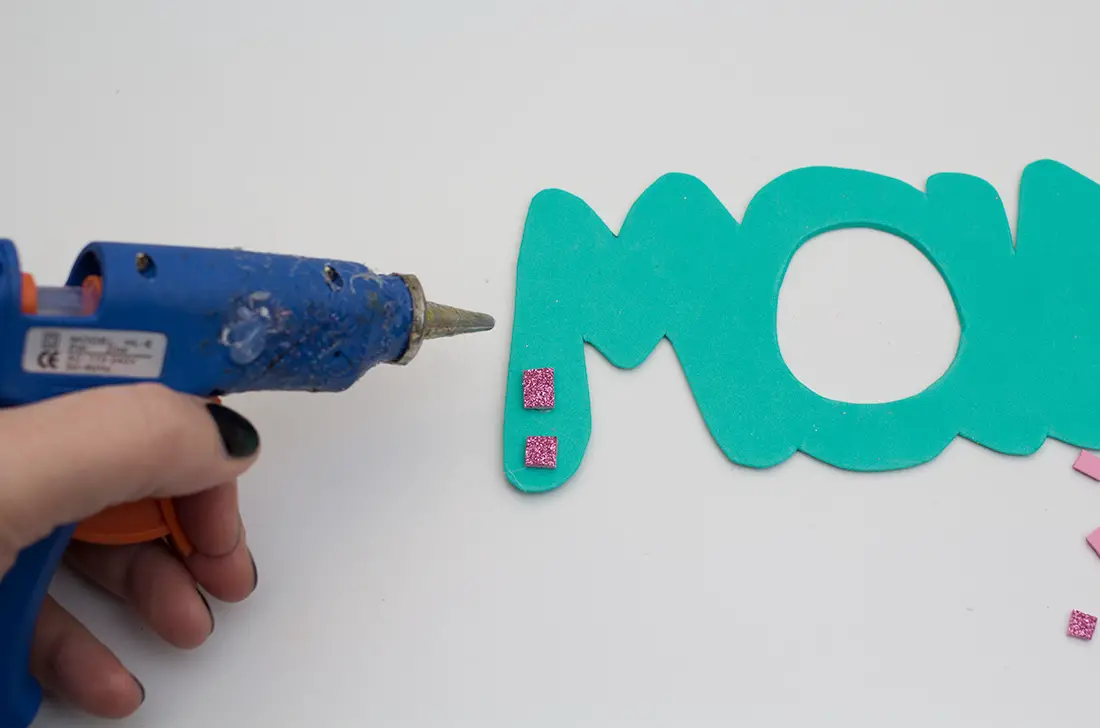 6. Cut out the photos you have in a circle shape and stick them in the holes of the letters "a" on the back. Use a little hot silicone for this as well.
7. Finally, cut a cord about 20 cm long and glue the ends to the ends of the photo holder (on the back).
Smart! With these simple steps, you've just made a beautiful photo holder, ideal to give to mom. In our case, we use some reference photos, but you can post family photos.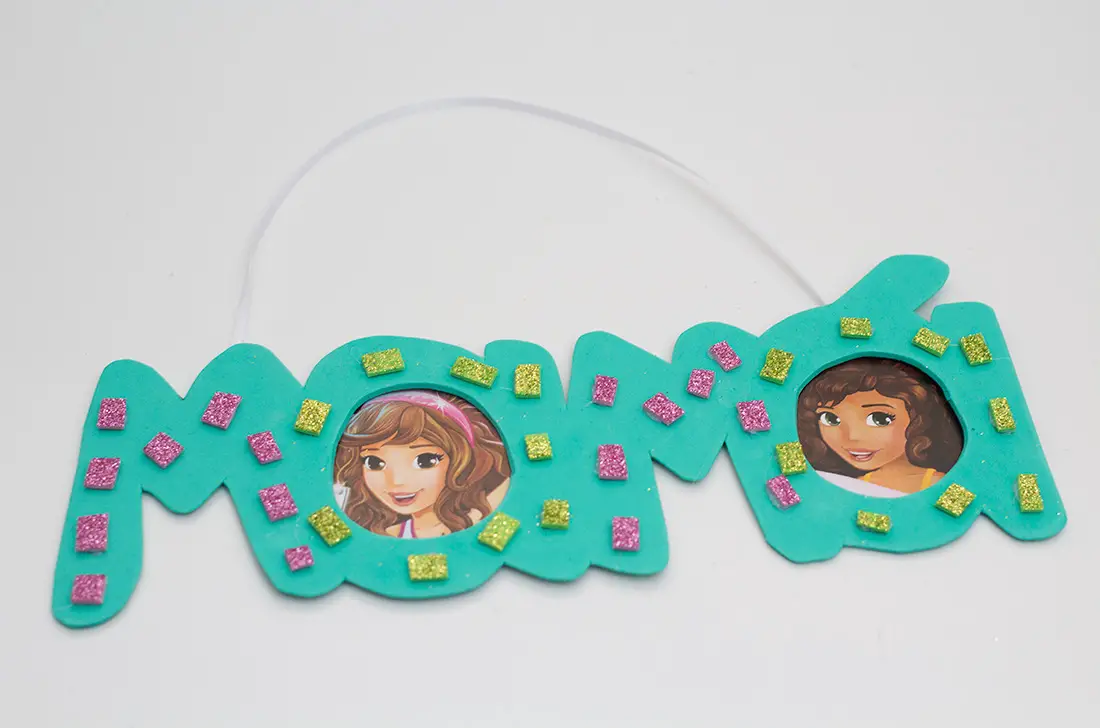 Practical tips
When using the hot glue gun, it is imperative that small children be in the presence of an adult.
If you want your photo frame to be more original, add "I love you" to the design and place it under the word "mom". This gives you more space to place other photos.
If you have trouble cutting out the holes for the letters "a", bend the foam a bit and make a small cut with the scissors. Then insert the scissors into that hole and that's it, you can cut it without any problem.